Design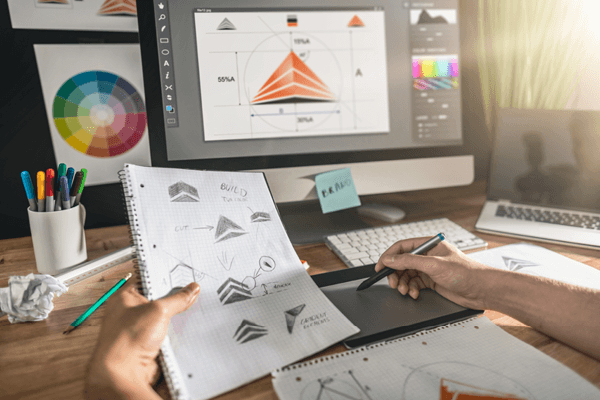 Do you have visions of marketing materials dancing in your head, but you need an experienced artist to bring them to life? Let our experienced graphic designers make your design dreams a reality. With three experienced Graphic Designers on staff, Paragon Press has all your design needs covered. We can work with your existing visual branding or create something completely new. If you need business cards, banners, direct mail, t-shirts or anything in between… we can design it!
Over the years, we've worked with customers from almost every industry imaginable and understand your workflow and business needs. Additionally, we do many personal projects such as birthday invitations and athletic yard signs.
We look forward to designing something you'll love! 
Ready to get started?
Contact us online or give us a call.