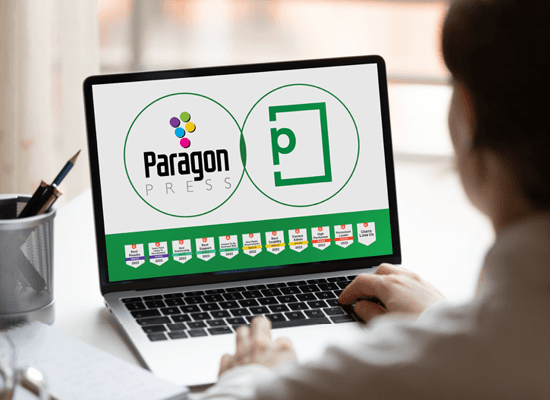 We are excited to be partnering with PageProof! They have been awarded 7 of the 15 possible badges in the G2 Summer 2022 online proofing category report and continue to be rated a near perfect 4.9 out of 5 stars. They received the top votes in: Best Relationship, Best Support, Best Results, Users most likely to recommend, Best Usability, High Performer, and Momentum Leader.  This means they have earned the top solution in the Results, Relationship and Usability categories.
This new integration with the approval process will be quick to learn and easy to use. With tools such as the Red Pen, the Comment Pane, Compare Mode and Version Control, creative collaboration will be easier than ever. The Dimensions Pill will allow you to see information about a document like colors, sizes, and font usage and more while the Info Pane will show you details for the due date, reviewers and decisions made.
There are many more tools we find that may be useful for our clients as well. With PageProof, an entire team can collaborate and anyone on your team can approve it. You can also share the link with someone else who's input you may need. Your proofs will also be available on our server for as long as you need them.
PageProof is going to allow you to speed through approvals saving both time and money. Paragon Press is excited about this integration, and we hope you will be too!
Learn more about our new proofing system!
---
PageProof tops the category for online proofing in latest G2 report (2022, June 23). PageProof. https://blog.pageproof.com/pageproof-tops-the-category-for-online-proofing-in-latest-g2-report/